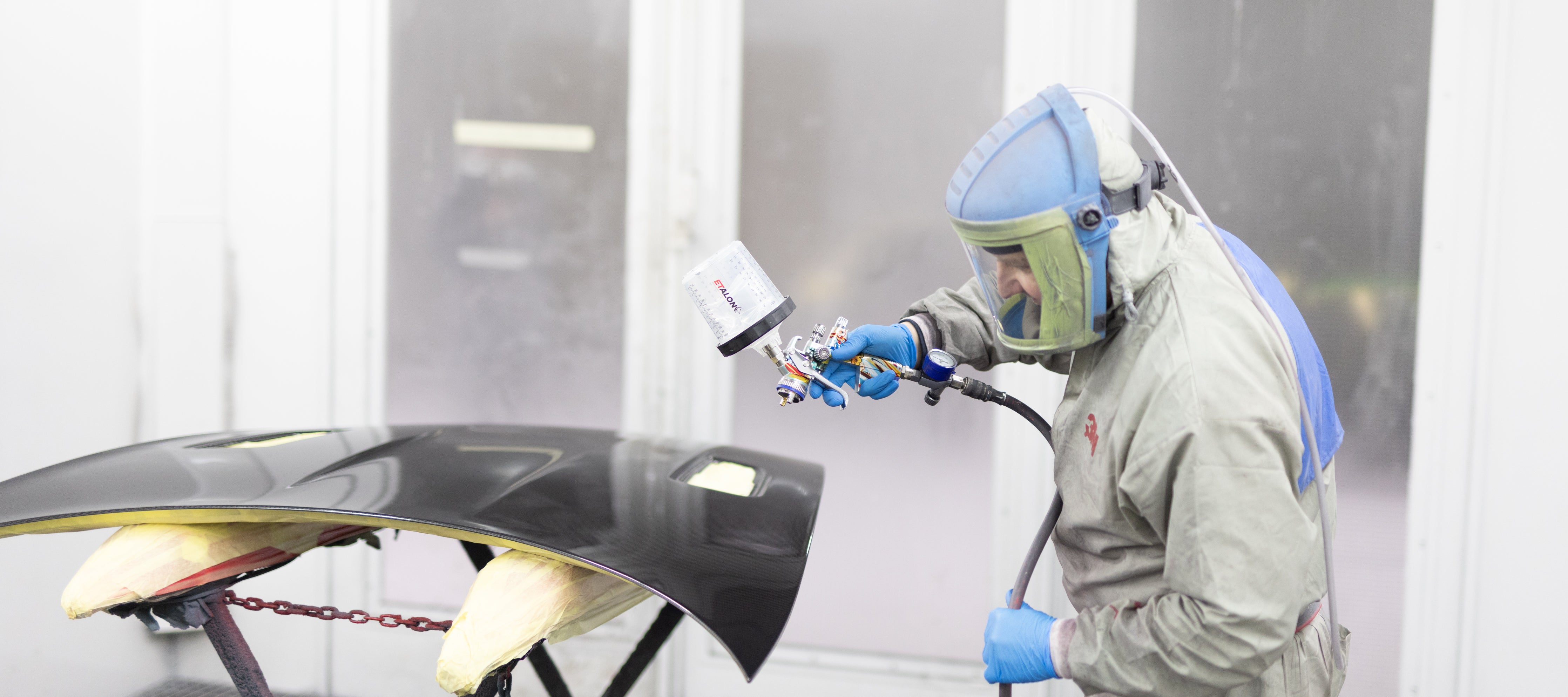 JCR 718 GT4 v2.0 PROJECT - INSTALMENT 07 (CARBON AERO, LOGIC PPS)
It's been an interesting week here in the UK with major disruptions due to the adverse weather however we've still been making good progress with the JCR 718 GT4 v2.0 project..
Again it's important to stress here that, despite how it looks at the moment, we're not simply creating a replica GT4 RS from our 718 GT4.
Installing factory 718 GT4 RS parts onto our 718 GT4 will allow us to develop a large range cross compatible aero products for the 981 & 718 GT4 along with 718 GT4 RS. Something we're extremely excited about!
Factory 718 GT4 RS Carbon Bonnet, Carbon Front Wheel Arches and Carbon Rear Wing are some of the final elements to be prepared. It's important that we ensure every element of the factory 718 GT4 RS body is replicated accurately to ensure testing results are representative once we're on track.
Front arches painted in factory Arctic Grey and all Carbon Pieces are being applied with Logic 'spray on' Paint Protection in a satin finish which should give quite a striking look.
We also went ahead and created bespoke Carbon Fibre front wheel arch vents for the factory 718 GT4 RS, a product which will come to market soon.
The first parts will also be finished in Satin PPS to compliment all of the other Carbon Fibre elements.
One exciting piece of development that we're working on is our Billet Wing Uprights which will allow direct fitment of the factory 718 GT4 RS rear wing (and JCR Carbon Fibre Rear Wing) to the 718 & 981 GT4.
Very early stages at this point with a 3D printed test part however we're excited to get things moving on one of our first Aero focussed products with plenty more to follow.
We already have our Carbon Fibre Wing End Plates, Gurney and Dive Planes in the design phase and can't wait to share more information in the coming weeks. None more so than our completely bespoke carbon fibre rear wing solution which will be a direct fit for 718 GT4 RS and 981 / 718 GT4 with our billet risers installed. 
As the first track day of the season and our planned launch date gets ever closer we are a little concerned if the British weather might delay our plans. However, we will stay positive until that point and hope the sun shows it's face in time for next weekend
JC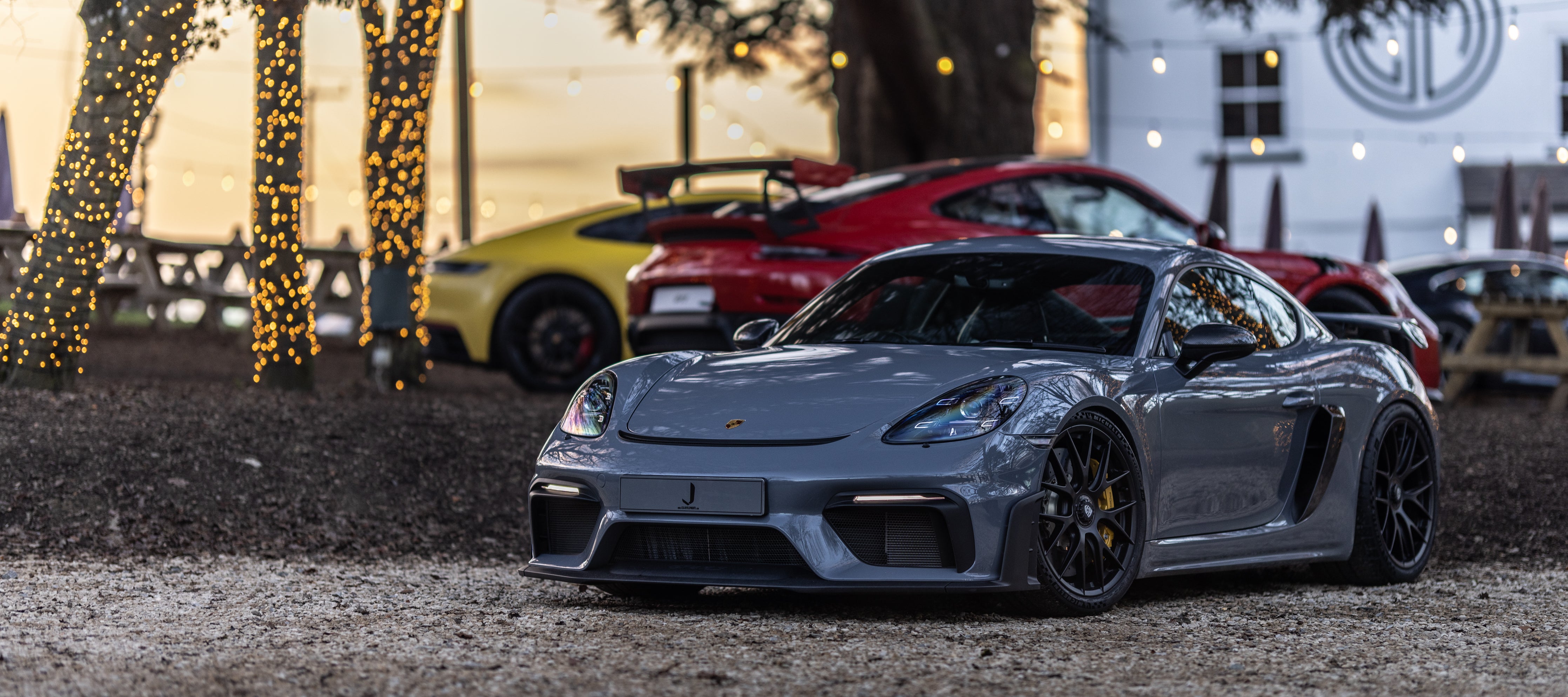 It was great to get the chance to take the JCR 718 GT4 out on the road for a few hours last week for an exclusive invite only meet at Caffeine and Machine courtesy of Porsche Centre Sutton Coldfie...
Read more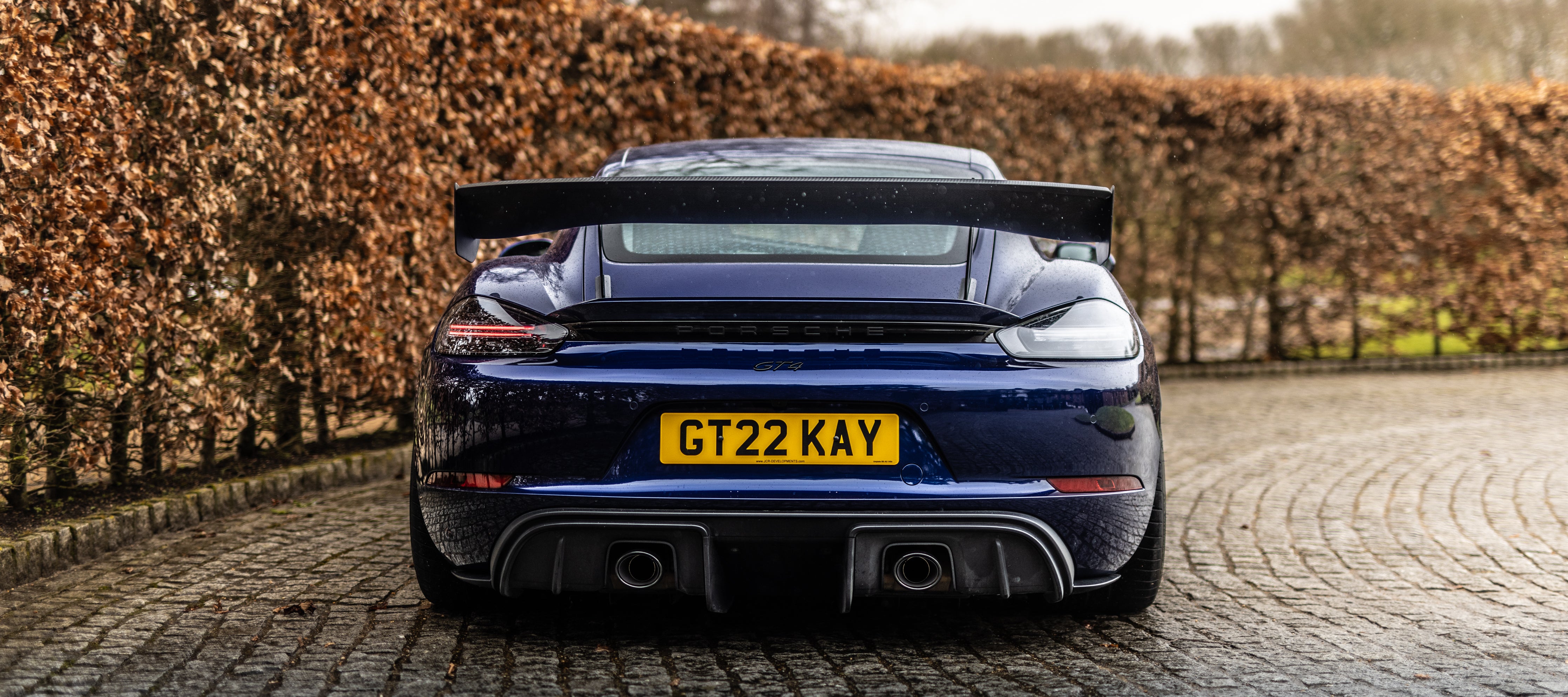 MARLEY KAY'S 718 GT4 BUILD UPDATE
We're back with another update on Marley Kay's stunning Gentian blue 718 GT4. For those who have read our Customer Spotlight blogs in the past you'll recognise Marley's 718 GT4 along with his Lamb...
Read more