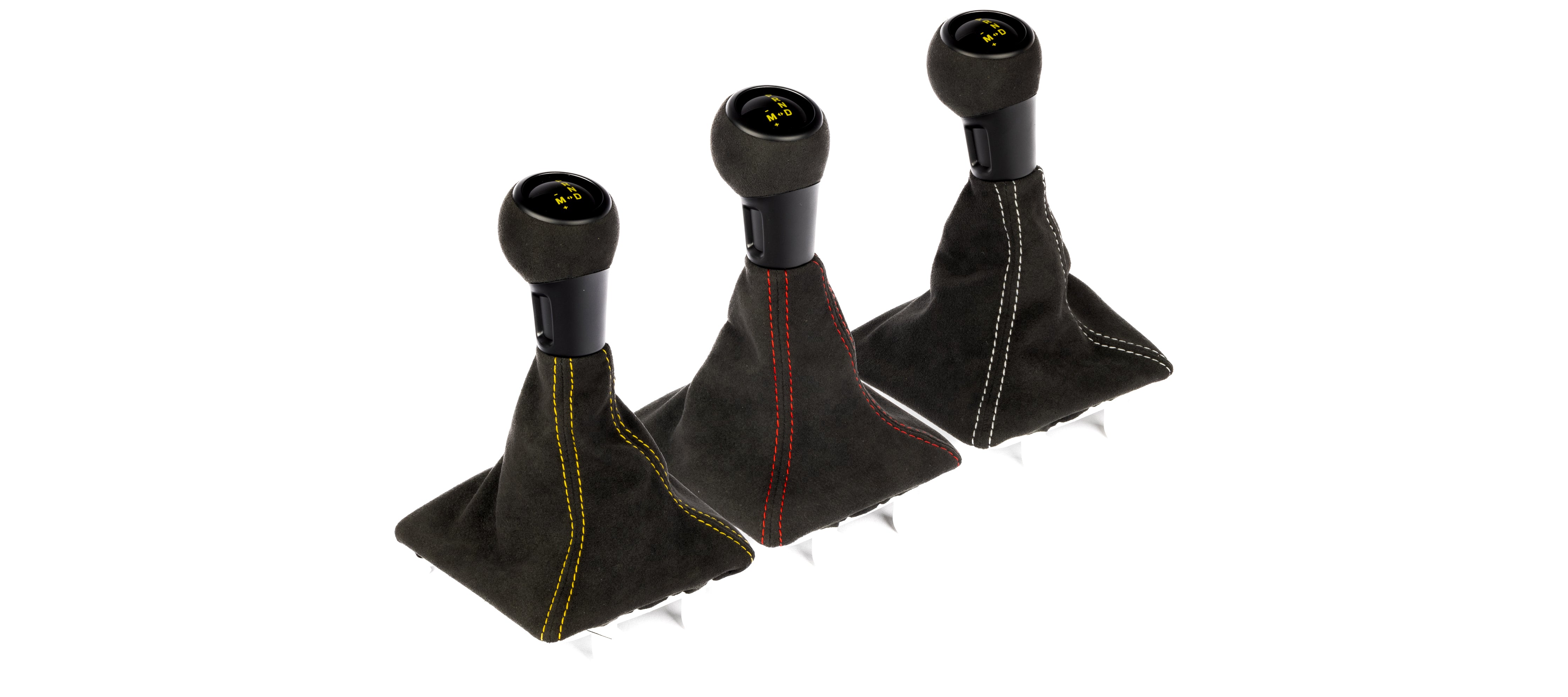 NEW PRODUCT - JCR ALCANTARA PDK SHIFT LEVER
We're very excited to launch our new JCR ALCANTARA PDK SHIFT LEVER suitable for a large selection of Porsche models as a direct replacement for the factory PDK lever to help enhance the interior of your car.
We felt the factory shift leaver needed 'modernising' and this simple yet effective mod really enhances the interior look and is the perfect compliment for interiors with deviated stitch colour and extensive factory Alcantara trim.
The JCR ALCANTARA PDK SHIFT LEVER has two stitch offerings - standard and custom. With the standard stitch we offer three stitch options in RED / YELLOW / SILVER.
When the custom stitch option is selected we're able to match pretty much all of the factory stitch options that Porsche offer so, we have you covered!
Key Features
Direct Replacement Kit
Alcantara Cloth & Deviated Stitch Colour
Improved Manual Shift Feel
Stunning Looks
Easy Installation Process
Applications
718 GT4 / SPYDER / RS
991 GT3 / RS / TOURING
991 GT2 RS
991.2 CARRERA / S / GTS
991.2 TURBO / S / EXCLUSIVE
We will be releasing an installation guide video very soon which shows the step by step process of installing the JCR ALCANTARA PDK SHIFT LEVER and highlights just how easy it is to make this swap.
We hope you're as excited about this new JCR Porsche Interior product as we are and please feel free to get in touch is you have any questions.
JC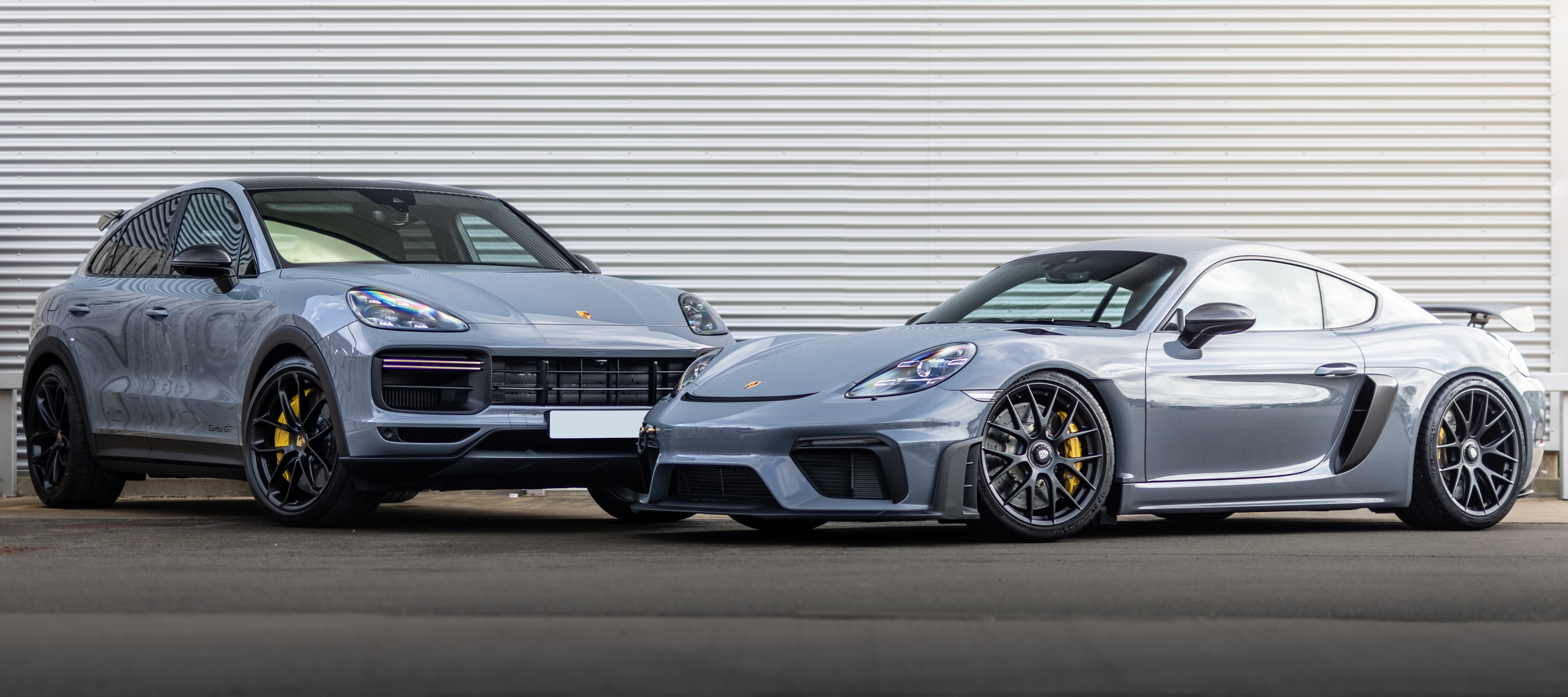 A NEW JCR CAR HITS THE GARAGE...
Another exciting addition hit the garage recently, please welcome along the JCR Cayenne Turbo GT! As the eagle-eyed amongst you may have noticed, this car is in an (almost) identical specificati...
Read more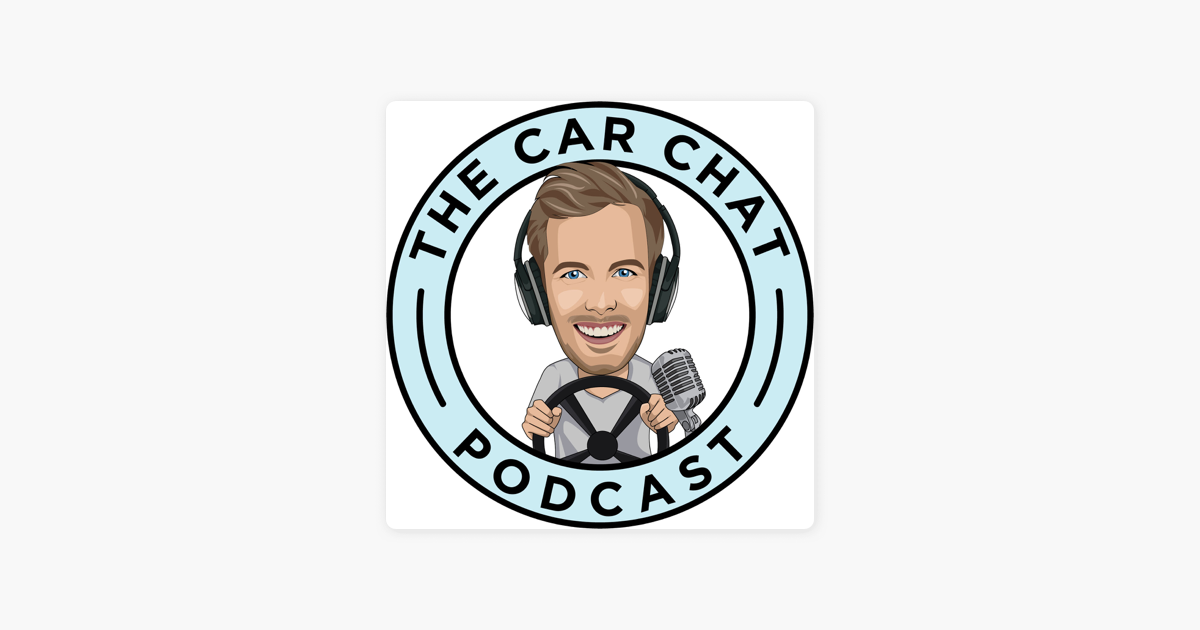 It's been over a year since we first featured on the Car Chat Podcast hosted by Sam Moores. Recently we were invited back to talk all things JCR. We go into detail on a number of our recent car bu...
Read more