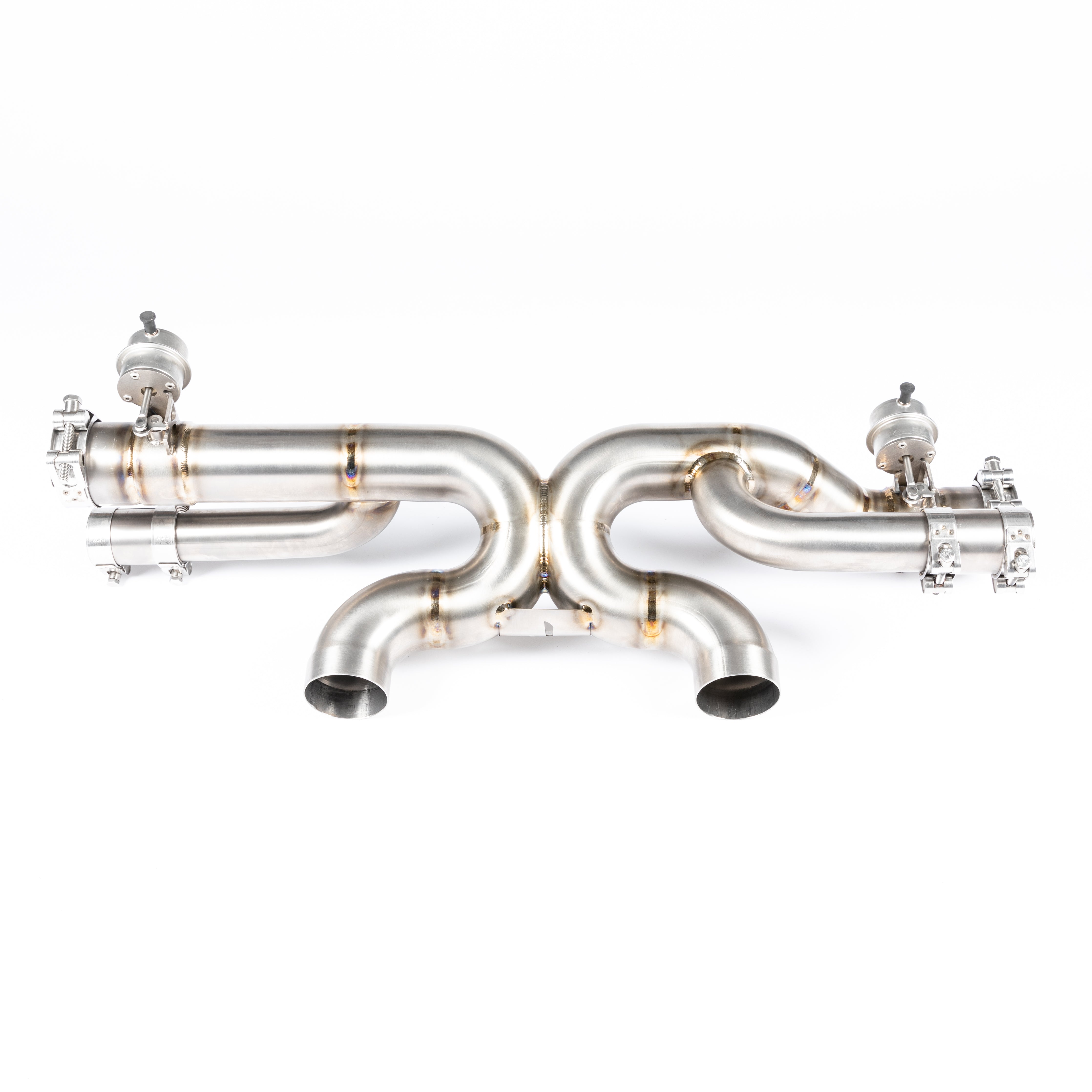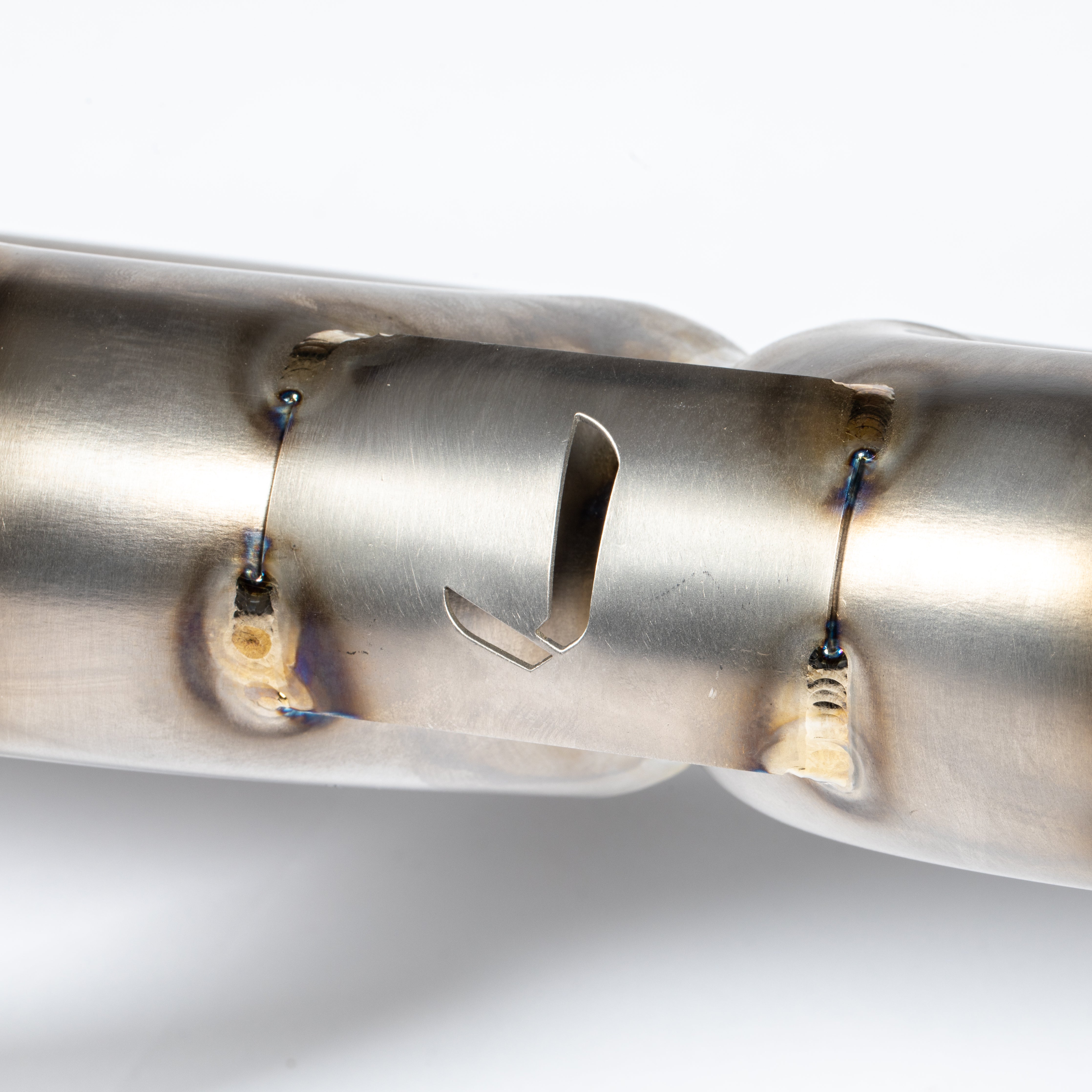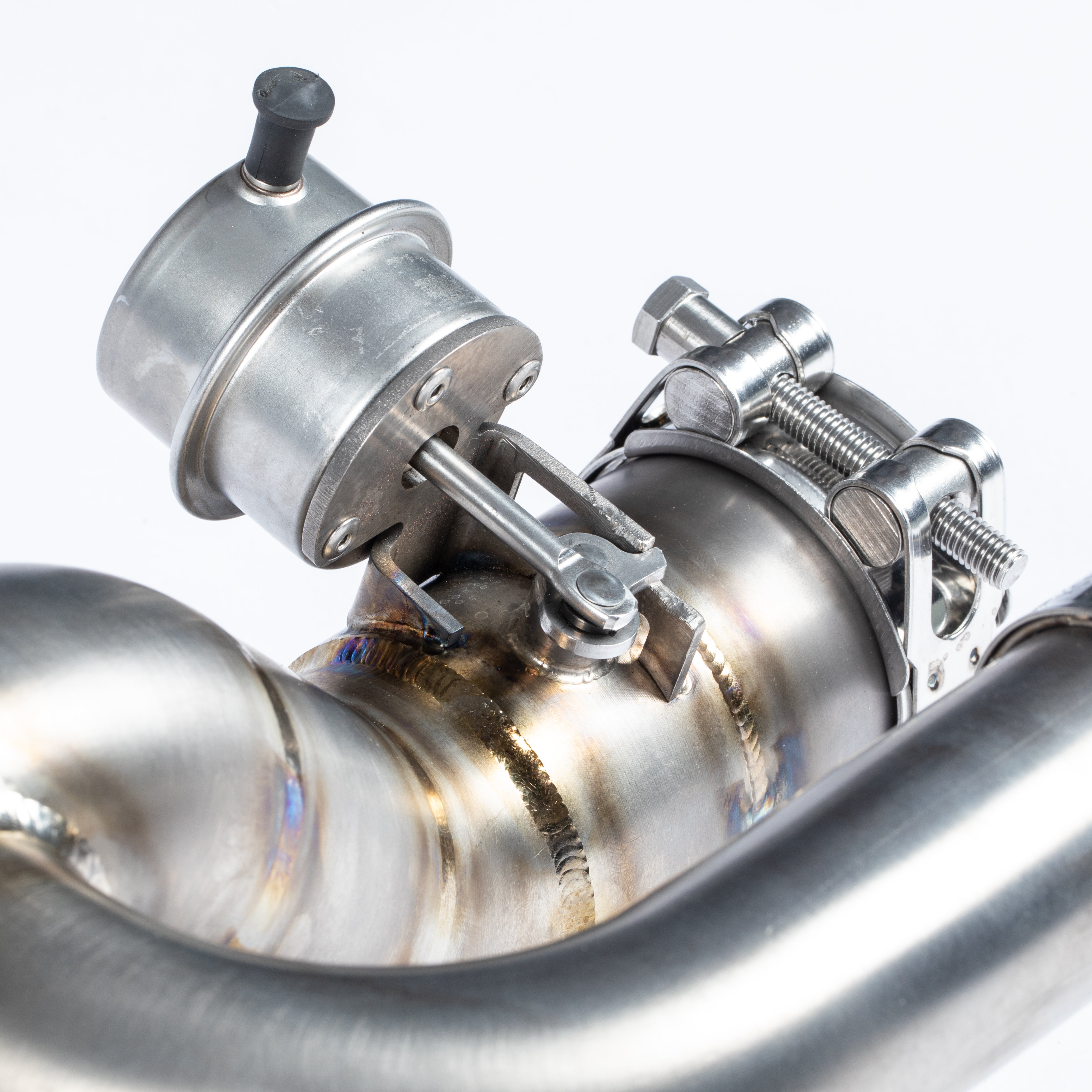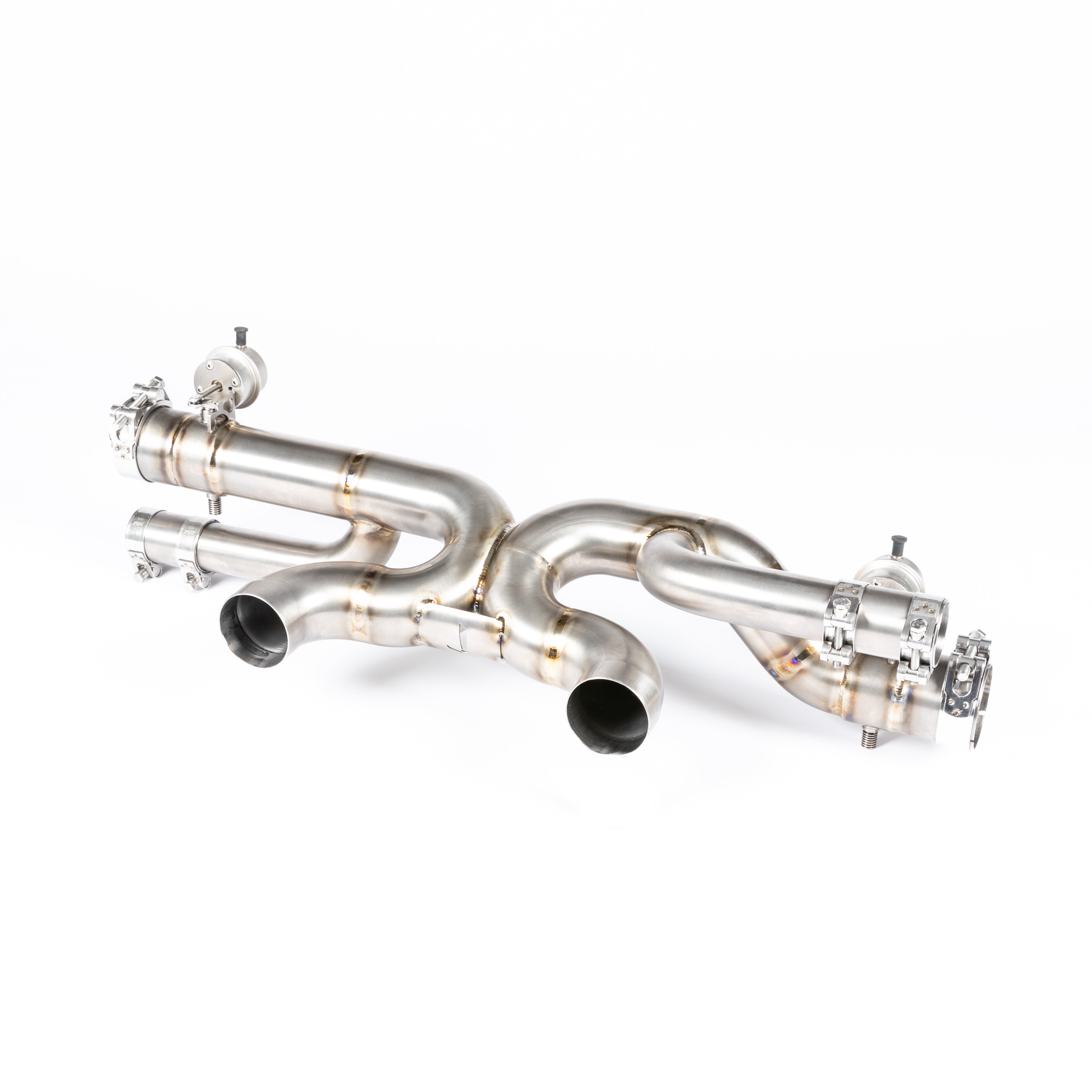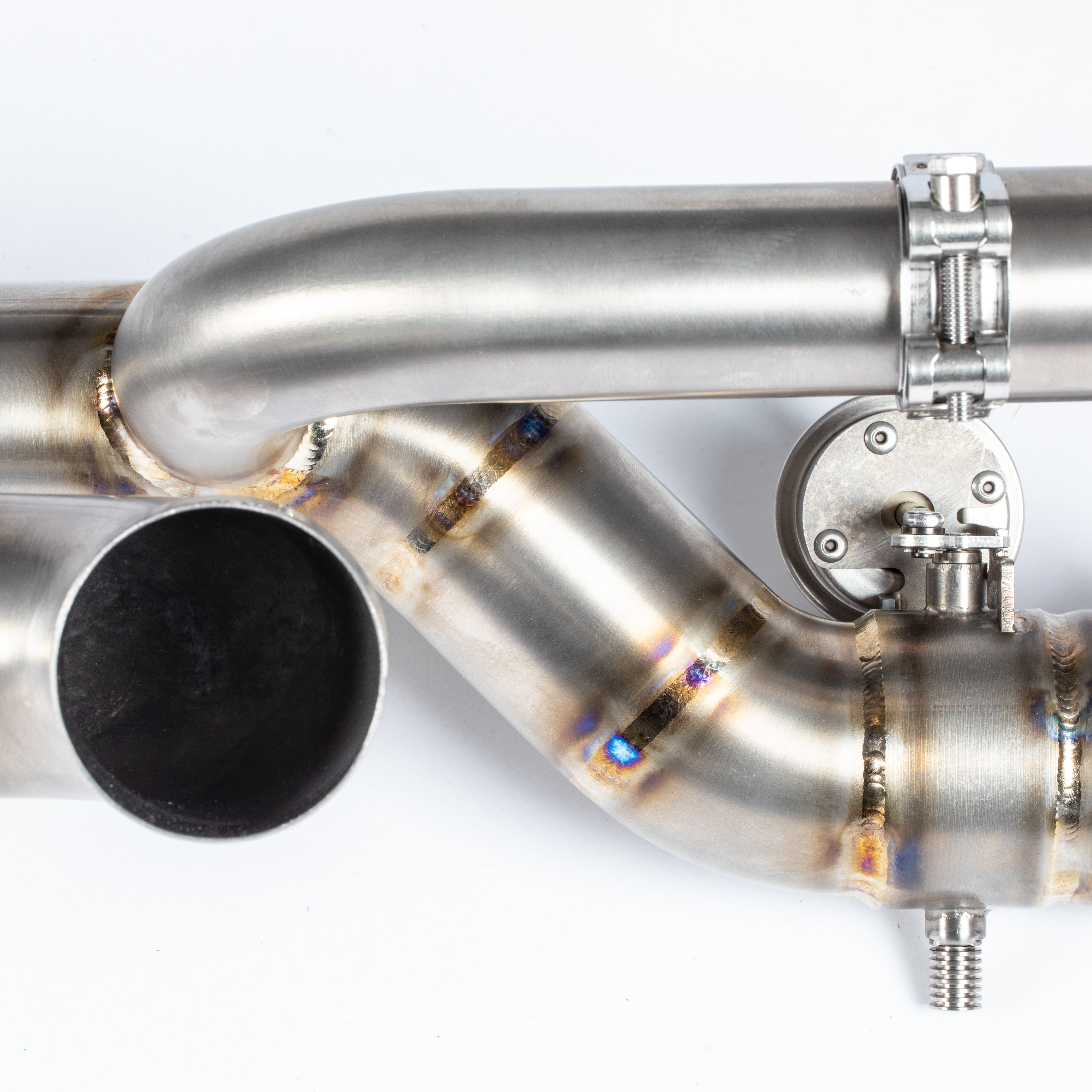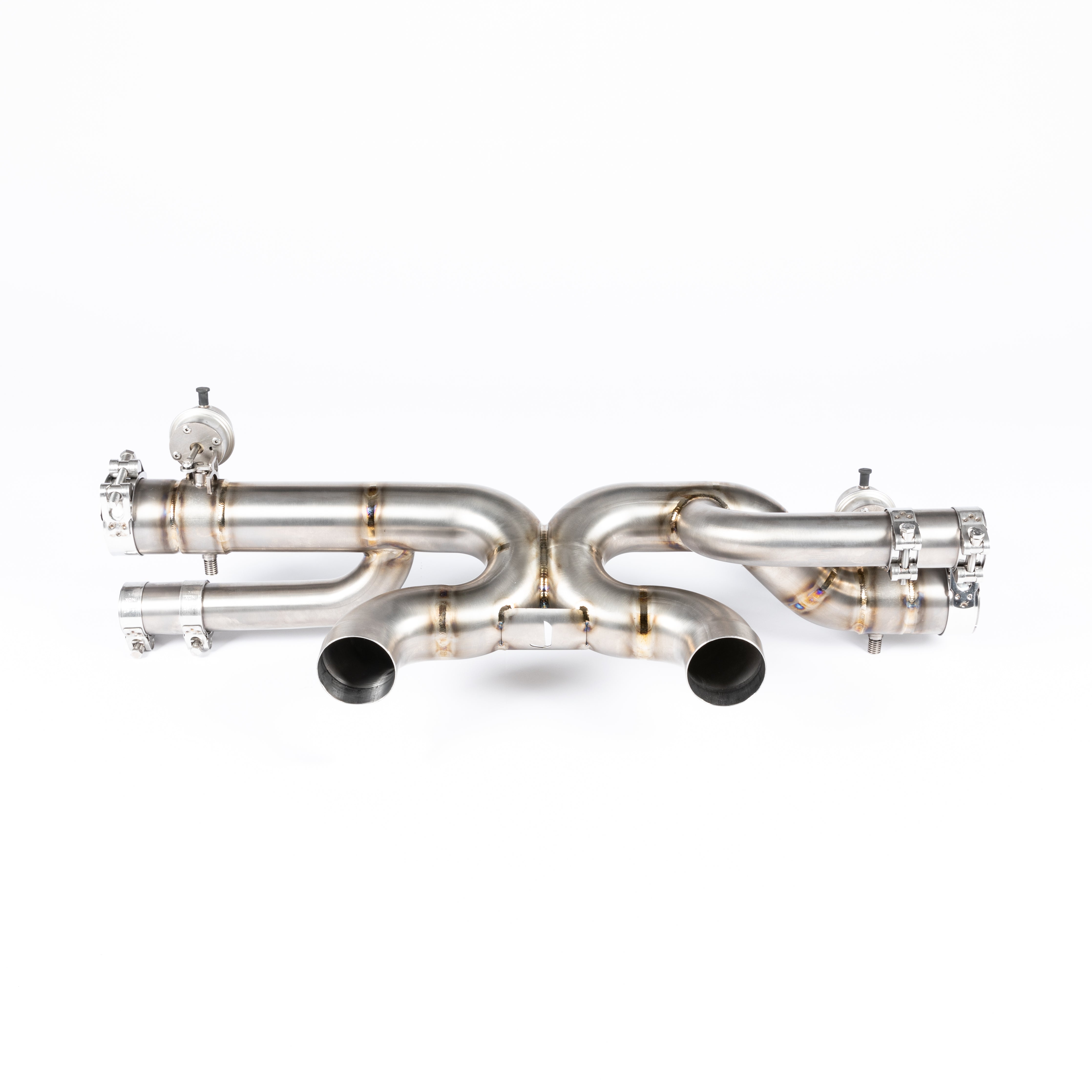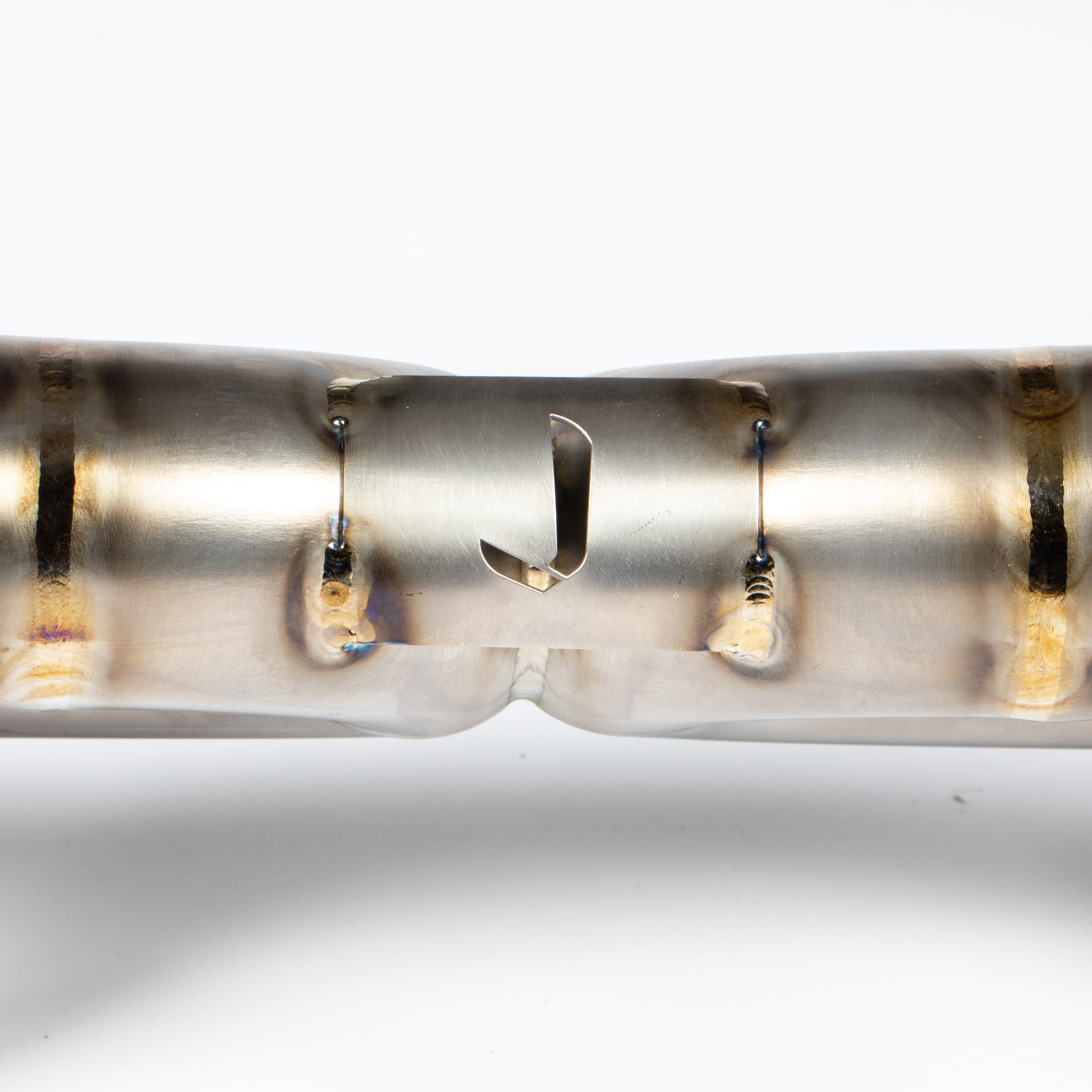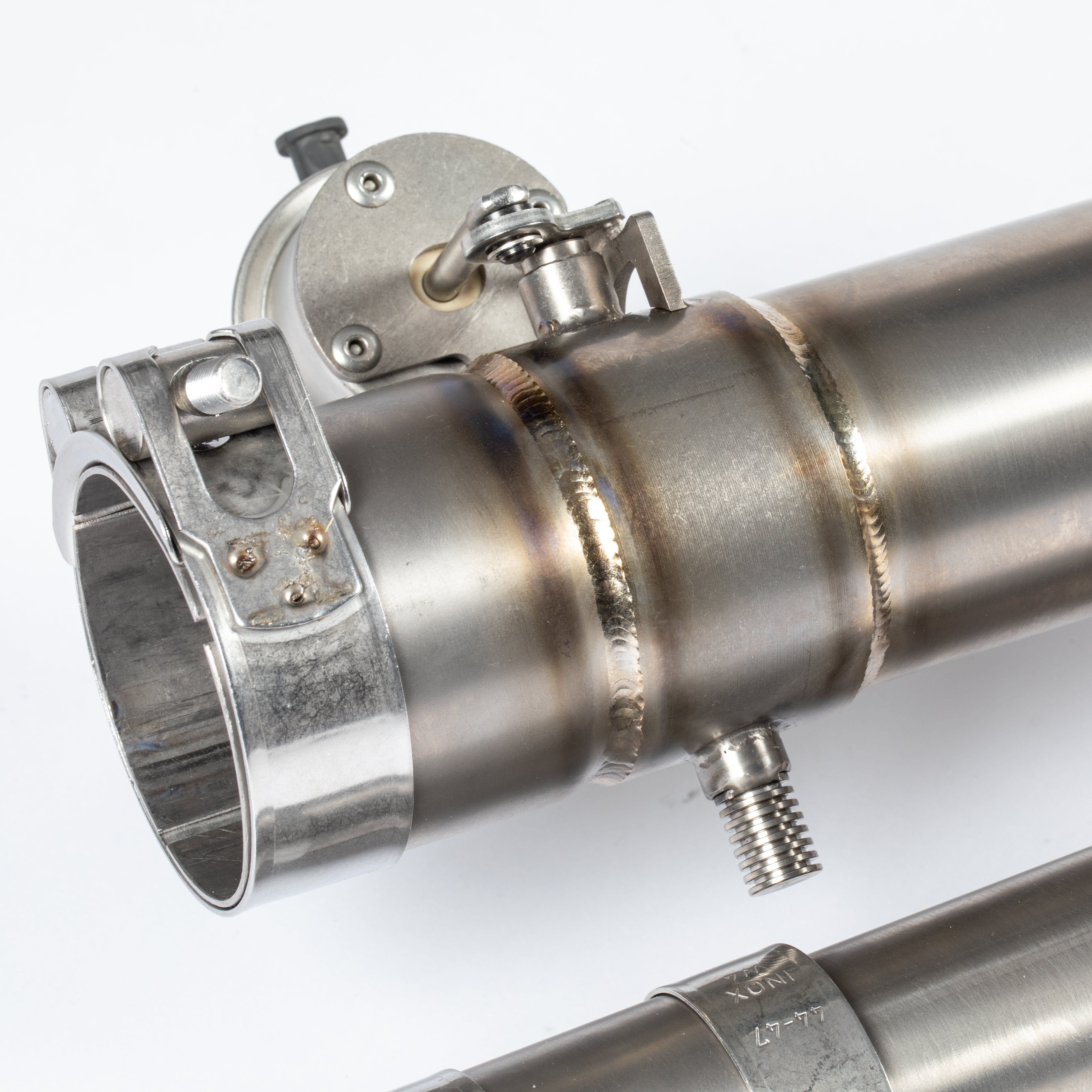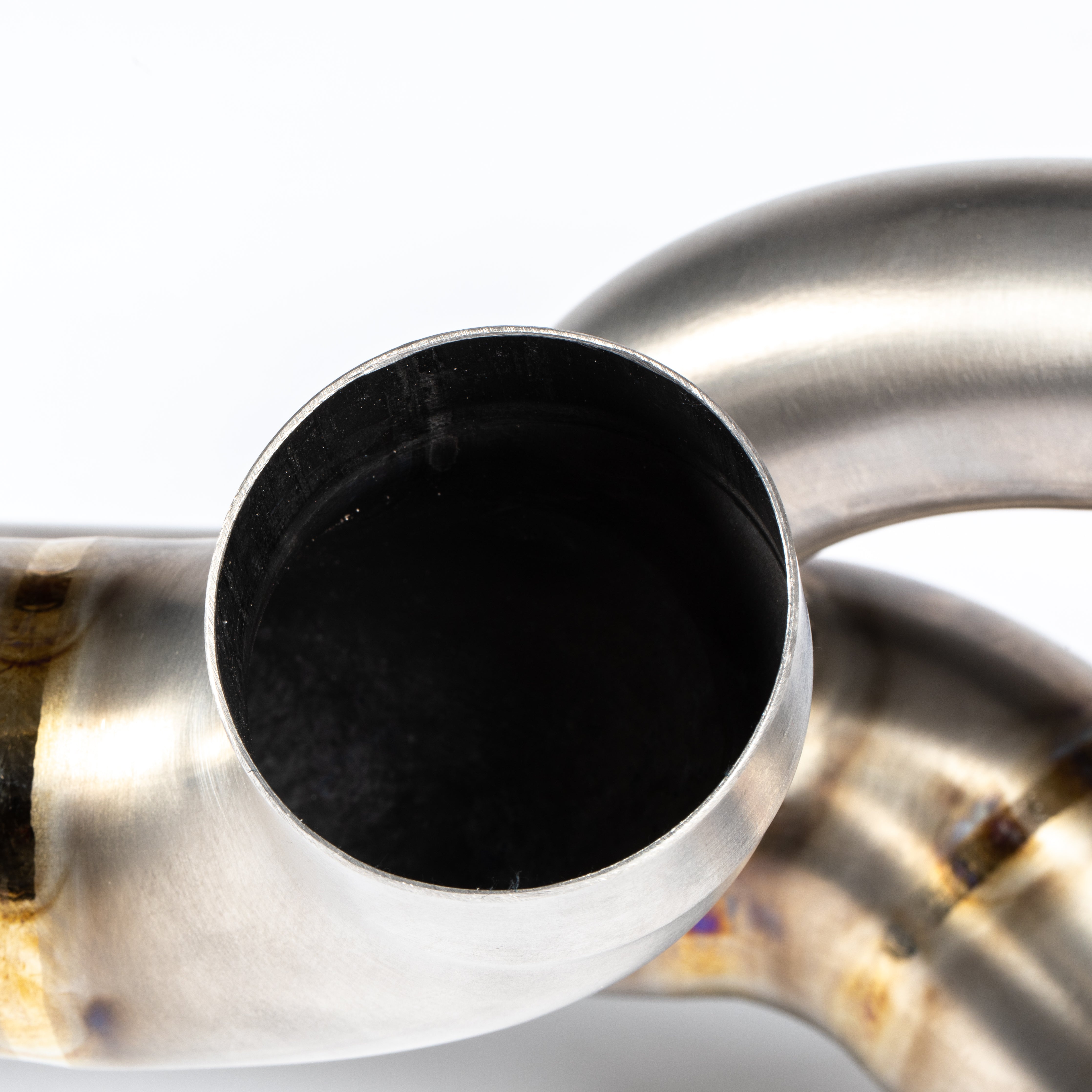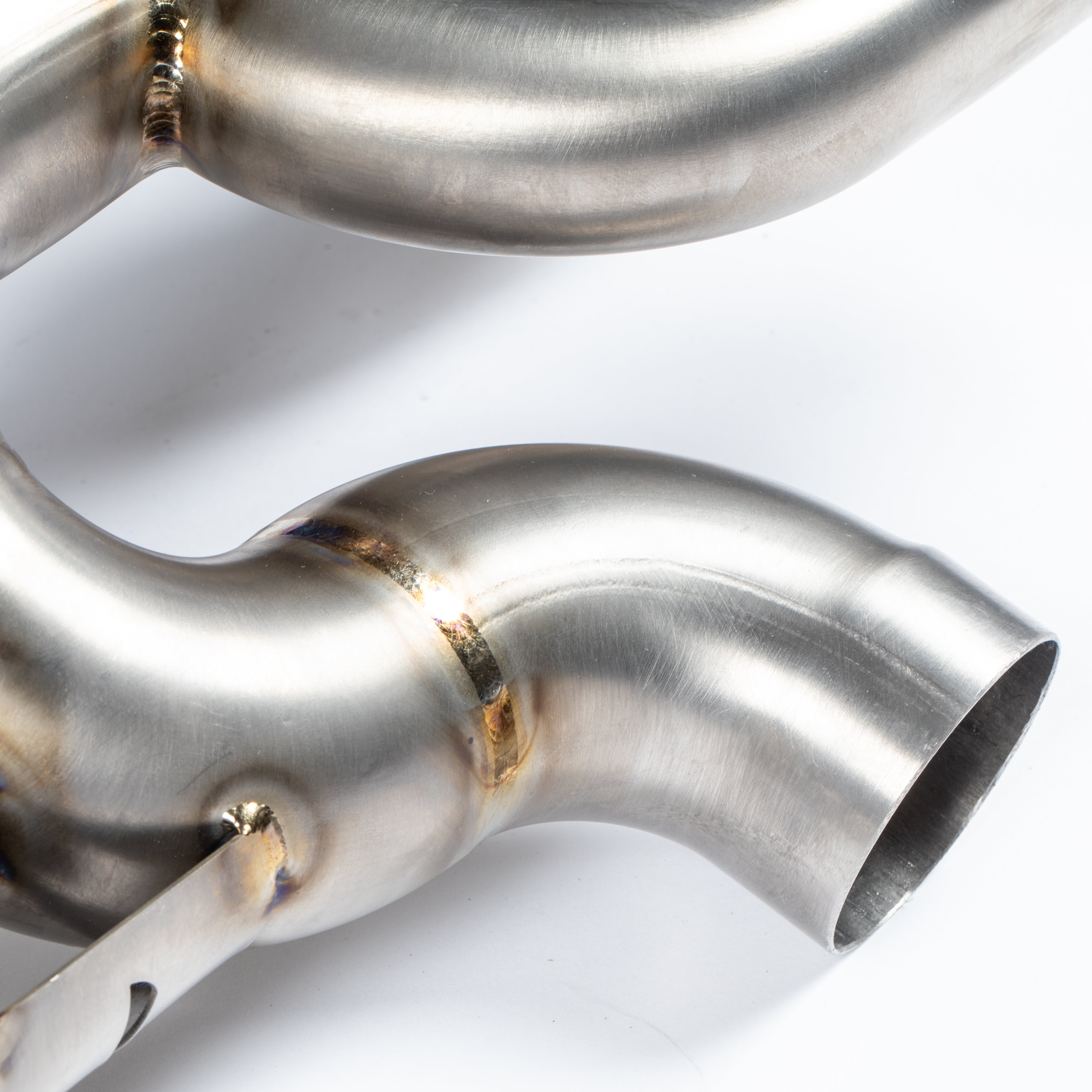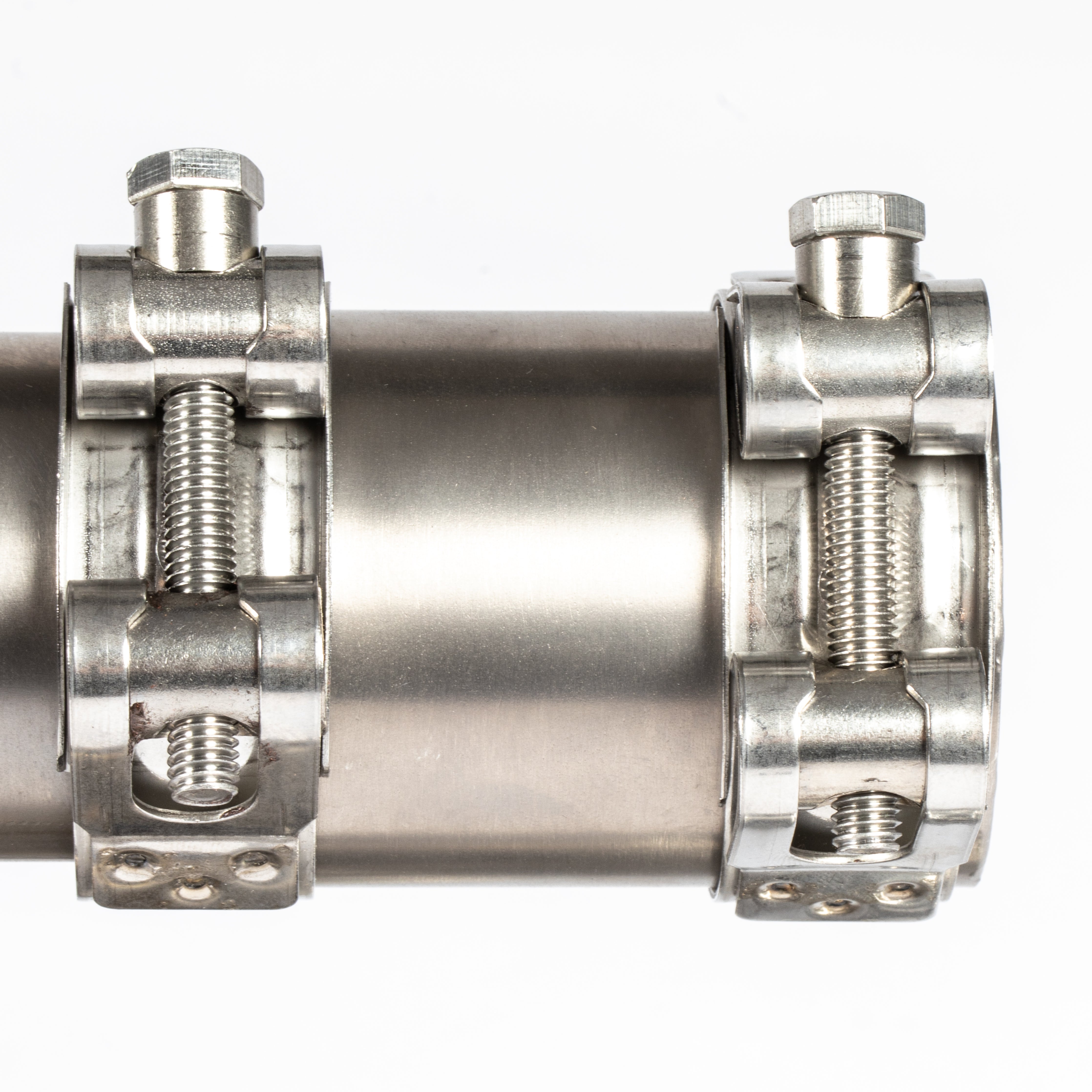 TITANIUM CENTRE (VALVED)
Introduction
Due to strict regulation the factory exhaust system installed on any Porsche road vehicle is somewhat a comprimised piece. Porsche have engineered an exhaust system which will meet the requirements of each and every customer, from the every day driver to the most avid track day fan, whilst respecting emissions and noise regulations.
The JCR Exhaust line is modular in its construction, meaning that when combined with factory components our products allow for an impressive number of permutations.
Flow Equals Power
Replacing the restrictive and heavy factory centre silencer with our Titanium Centre not only improves bank to bank mixing but also improves flow due to its straight through design, maintaining the factory cat exit diameter throughout the full length of the centre section through to the tips. Expect an increase in horsepower, torque and turbo response.
Weight Saving
The factory centre section is a heavy steel part, replacing with our titanium centre yields some impressive weight savings alone plus removing weight beyond the rear axle also helps to equal the weight balance of the car, improving handling characteristics.

Improved Sound
The factory Coupled with the factory exhaust system this modification gives the best of both worlds, quiet during low rpm cruising yet agressive on wide open throttle.
Key Features
100% Titanium Construction
Helical Technologies Titanium Valves

-7.62kg Weight Reduction vs OEM
Improved Sound Quality
HP & TQ Gains
Applications
991.2 Carrera
991.2 Carrera S
991.2 Carrera GTS
991.2 Carrera T
Product Notes
These parts are ONLY compatible with cars installed with PSE from factory
Pricing
£3295.00 GBP

All prices are listed without UK VAT included (20%) All UK based customers orders will be subject to UK VAT
Lead Times
JCR products are produced in batches, we aim to carry stock of all products however in the event that parts aren't in stock please allow approximately 30-60 business days after the point of ordering before your parts ship. For lead time estimates prior to ordering please contact us via the contact page
Sale price

$4,219.00 USD
Regular price
(/)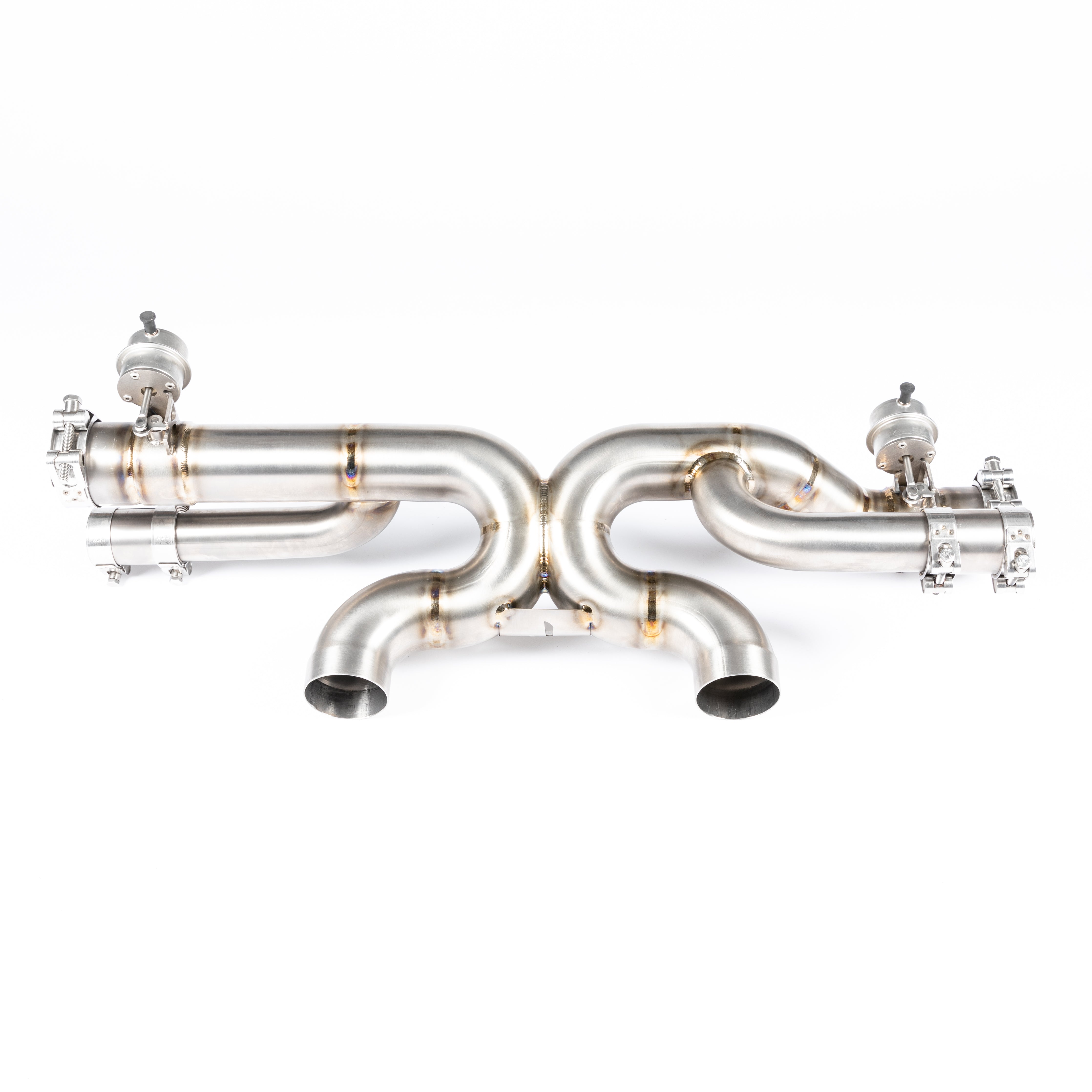 TITANIUM CENTRE (VALVED)
Sale price

$4,219.00 USD
Regular price
Choose options